We are an experienced company in the bicycle industry having know-how of over 111 years. We offer our customers complete solutions within our extensive value chain. Our departments closely work together in a success-oriented manner so that the best possible synergies are created. Quality is always our top priority.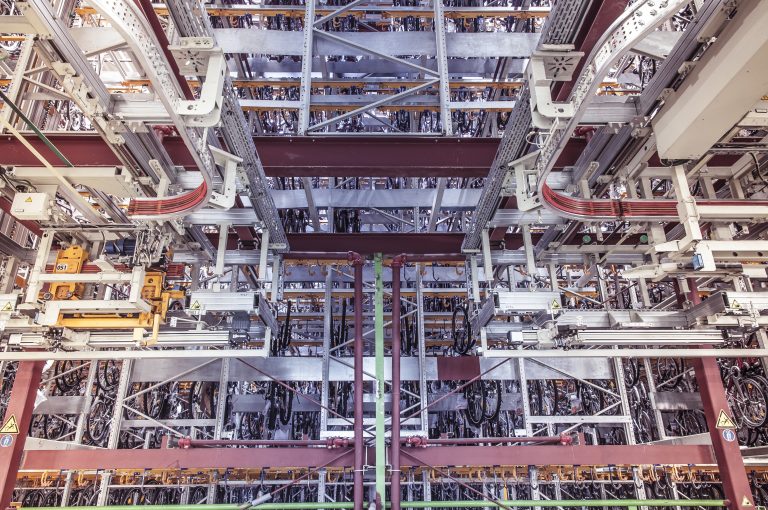 Your Manufacturer of Bicycles and E-Bikes
Our quality controls are carried out on two specially developed test stands. With the help of these test benches, our quality inspectors are able to check finished bicycles and e-bikes from all angles and positions. In addition, a triple-layered coating ensures absolute impact and scratch resistance for the quality of the frames. The painting is done on the priming coat with a subsequent powder coating. Thereafter, the frames are decorated and partially extra-sealed as protection finish. A self-developed and fully-automated spoke lacing system increases the quality and productivity by four times compared to an ordinary manual system.
Sachsenring Bike Manufaktur GmbH was certified on 03 October 2019 by the independent and recognised certification body ESCEM.
The ISO 9001 standard defines a number of requirements for the implementation of a quality management system in the company. The verification and certification was performed by the independent certification body ESCEM asbl – European Society for Certification of Management Systems.